Hard at work with my teams for the LPL6 over at LAF. First team finished, one model finished in the second team and the remaining four lined up in a row on my painting desk. The remaining teams are all cleaned, assembled and primed – so it's business time! Also have a few replacement teams at the ready if any entry is delayed.
Here's what I got this week.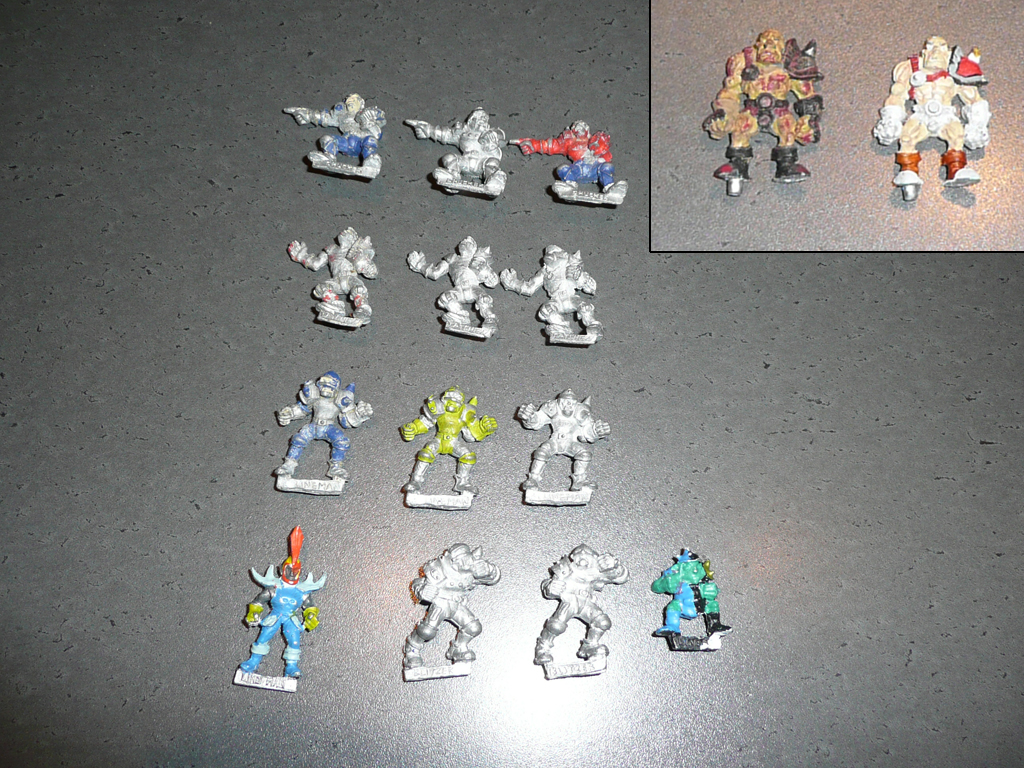 Mostly humans (three throwers, three catchers, three linemen and two blitzers), but also two old Olley ogres, a dark elf lineman and a goblin.
The weekly tally is now 15 painted – 87 acquired: -72!
Nothing much incoming, so hopefully we'll see the total decreasing soon!