So, my third year as a "miniatures nut returned" has come to an end. What were my hopes, and what did I accomplish? I think the year has been fruitful not only in the baby department but also in the miniature part of my life, but not as fruitful as I had wished.
Lead Painters League
I enlisted in the LPL with hopes of being able to paint 5 new teams (in total 25 miniatures) and partake in the remaining 5 rounds with previously painted and shown miniatures. I ended up painting a single team of new models (Citizens of Stillburg) and the remaining rounds were rehashed old hat.


My scores suffered and I finished in the bottom tier, even though I won 5 rounds and lost 5. A bit surprised at that, I didn't think the bonus points for new teams would matter that much. It's a lesson I'm taking with me for the next LPL I participate in, for sure!
Man Cave 2.0
We renovated a room in our basement and I've started to move all my gaming gunk in there. It's shaping up nicely and will allow us to now renovate the room that was previously my quite mangy man cave.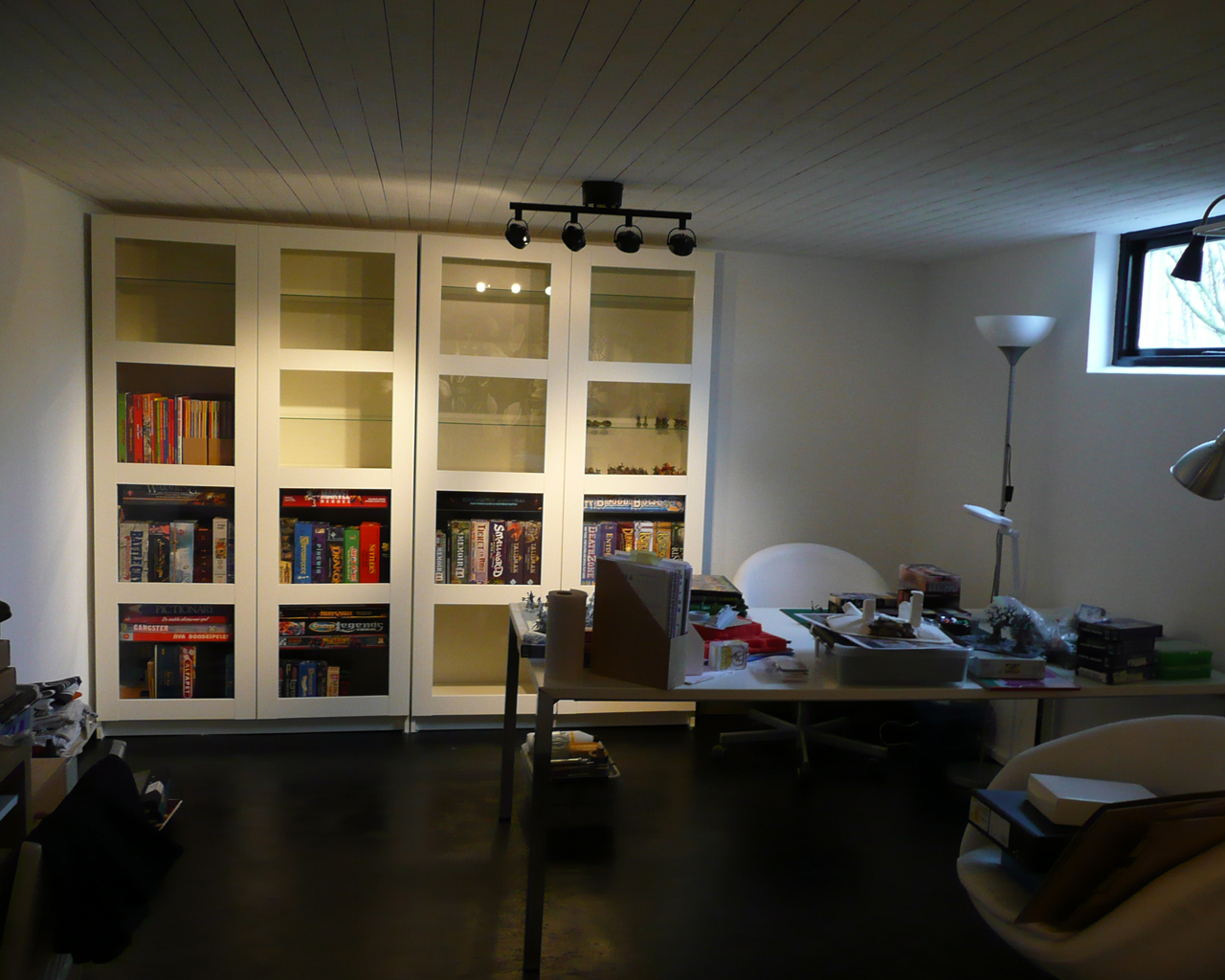 Songs of Stillburg
Sadly, only one game played this year. With me and my cousin both having kids the last year we ofcourse realized our gaming time would be limited, so I suppose one game isn't too shabby. I still need to write a battle report for the game we fought last year though! Here's a teaser shot from the third game of Stillburg, which happens to also be the inaugural game of Man Cave 2.0!

A miniature a week
I had this hope of painting at least one miniature a week, on average. That didn't happen, I can tell you that! Here's a break-down of what I DID finish this year:
14 models painted and finished (completely by me)
45 models painted by others, but with bases finished by me
6 objective markers built and finished completely by me
12 15mm models painted and finished completely by me
If we sum all that up, I did 32 models and had 45 models more or less done for me. In total, it means I scraped about 70 pieces of lead from the lead mountain. So – not too shabby, but I wish I had painted more myself! Here's an overview of the year's bounty.

Acquisitions
Weeeell… let's not talk about that. Too much, too often and too unpainted! I didn't buy as much this year as the last, but I really should've purchased less. Can't resist a good deal or a neat idea!
Stripping Liquid
I've finally found the holy grail of stripping gunk! It's called ColourOff, from chemical producer Autosmart International Ltd. It's non-toxic, smells pretty nice and it's actually a hand cleaning product so I don't have to worry too much about coming in contact with it. Most importantly, a night in this makes almost any paint come off with a tooth brush and it does not seem to affect plastics. I have miniatures which brake fluid and acetone wouldn't clean. They are now completely clean!

As I didn't get the time to finish those 5 zombies in time for the new years I think my 2012 will be off to a flying (or shambling, rather) start! Here's some of the other old gunk I've got queued up. More on that in my post regarding my 2012 plan, sometime next week.

I end this year with a close up of some of my old school publications. Ah – shelved goodness! Happy new year, friends! Leave a comment for me to know that you're still around!