Thought I'd just do a quick post with some pictures of the Amera terrain I've finished up so far. I'm really happy with the purchases, but haven't had the opportunity to use any of it in a game so far. It's been a very long time since I did any gaming at all, not counting the odd session of Small World with the Mrs, or when we played 7 Wonders (yay!) and Drakon (meh…) last friday when we were over for dinner with some friends. Hopefully this will change as I'm off on vacation starting monday, and won't return to work until december at the earliest as I'll also enjoy a few months of parental leave with our boy.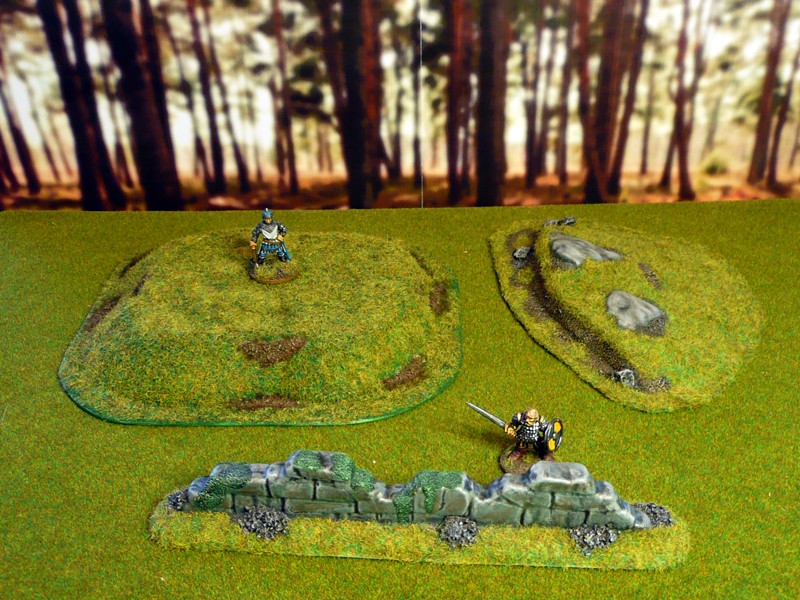 Here's a Small Hill, a Ruined Wall and one part of the three part Scenery Set, all available in Amera's Fantasy Realms section. Will have to revisit the edges of the small hill with some more flock. Also, for the next two wall sections I'll remove the raised "base" and place them on a strip of masonite to lower the profile a bit. Here are a few close-ups.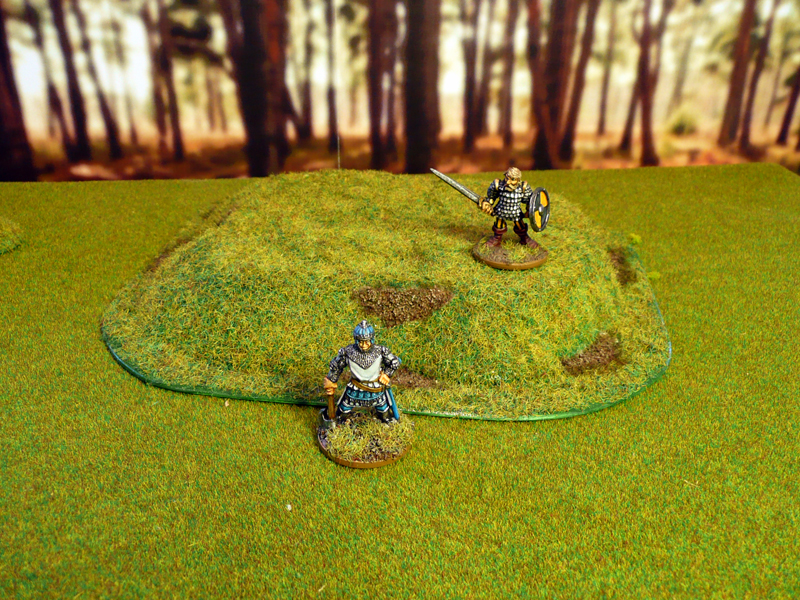 I still can't get over the fact that those walls are a mere £0.65. Great stuff, functional and paints up quickly!
For my next post I've got a collection of objective markers I'm very pleased with, together with a short how-to on the creation of them. In addition to that, the 15mm dwarves creeps ever closer to completion. Still not finished with basecoating the last three though. This weekend, I hope.