I mentioned previously that I celebrated the end of my four weeks of vacation by assembling a few stands of wood. Decided to share some pictures, I'm well satisfied with how they turned out. Magnetized, removable and pretty decent looking. The trees are dirt cheap "value bag" model railroad junk – but they fill their purpose. One day, when I'm in retirement I suppose, I'll paint the trunks properly.

I've also prepared a batch of minis to paint up for the next Stillburg scenario (and then some). A bit unorthodox to share pics of them allready, but I'm really looking forward to painting them and what better motivation than to show them in their unpainted drabness?!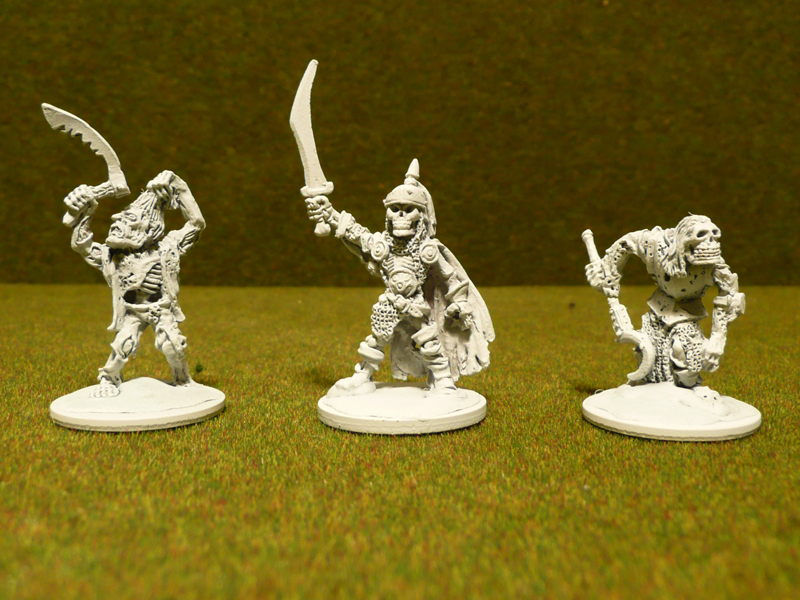 Guess which one I'm currently painting? The first pic is some reinforcements for the undead, while the last two are towns people and adventurers who might join the heroes. All are old Citadel stuff. Details when painted and posted with profiles.
Coming up next; one fully painted mace lady!