Just a short post to show off the two latest additions to the undead horde of Stillburg.
I love this guy. What the hell is that beret like helmet he's wearing? I guess we'll never know. Cool miniature though, defenitely one of my favourites.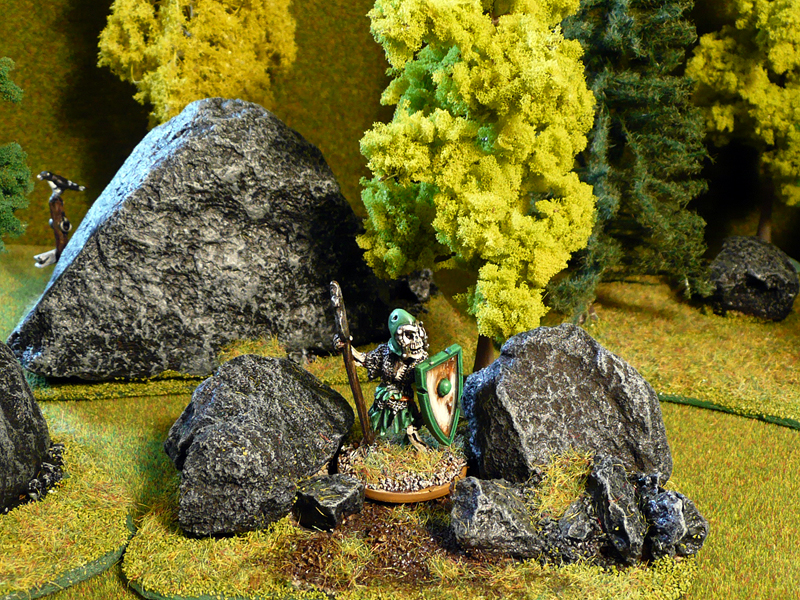 I wasn't equally chuffed about this mini, but had to use it to be able to fill out my ranks. Once painted up, however – he's now one of my favourites. I really like how the green turned out on him. By the look of the helmet, I figured he used to be a noble elf warrior. Thus, his shield and (very ragged) uniform got a bit of a pointy eared colour scheme. Also very pleased with how the shield turned out.
So, I now have four melee skeletons finished up. Four more to go, and three archers (will actually paint four though) plus three zombies. I might be able to finish this before it's vacation (and gaming) time! Also, I've received all the heroes for the scenario so I'm all set and just need to paint… and build some more terrain! Gah!
Here's a final pic of the whole gang. Notice how one of the guys from the last post now also have a shield.