(Originally posted on 100221)
For a while, I've had an itch to start a sub blog related to my board- and miniatures gaming hobby. Recently, I've been following Tim's excellent blog and that was what tipped the scale.
So, what's in store for this first post? Without further ado, I give you; rocks! Click on the image for a larger version.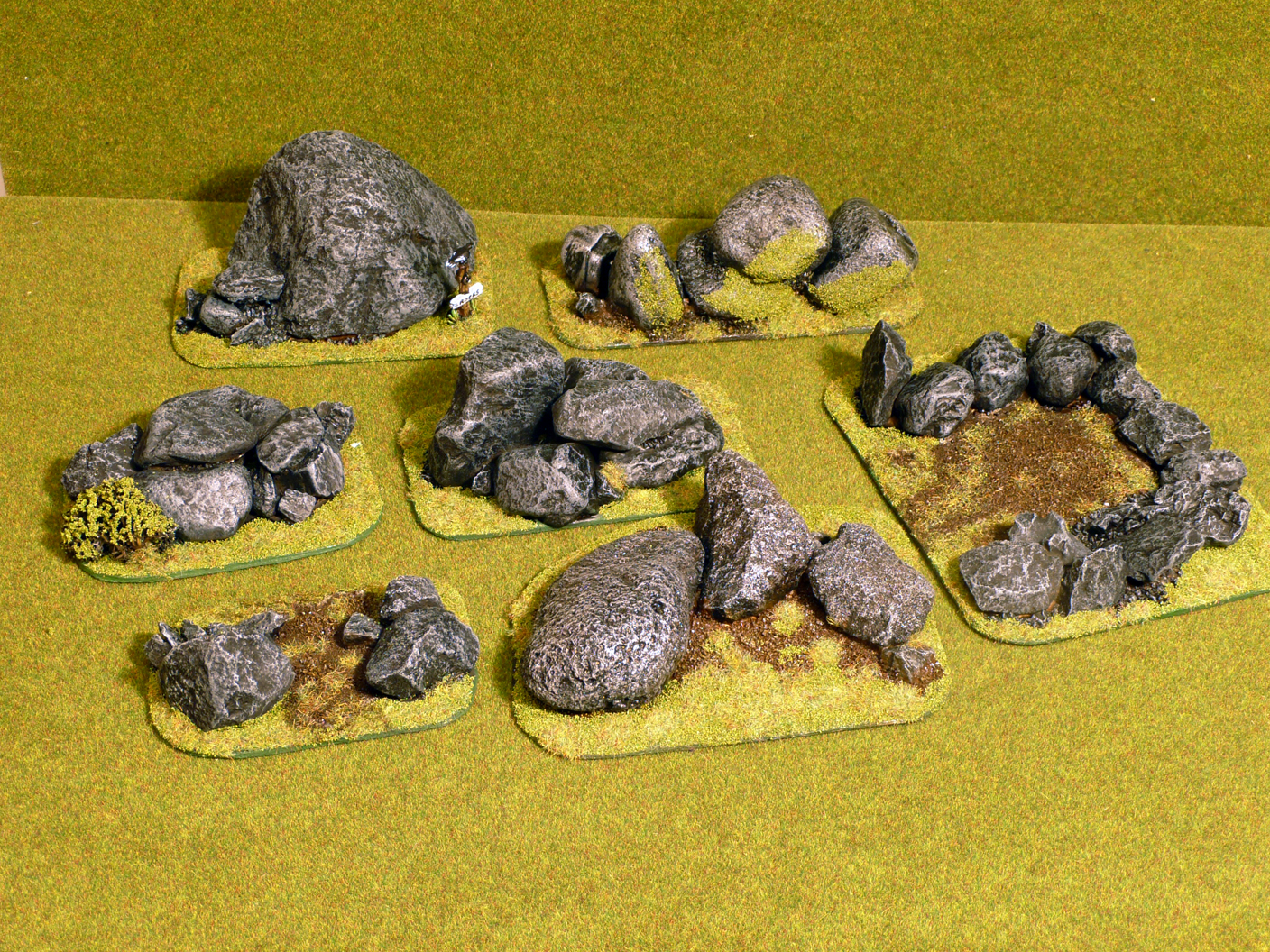 One of the most simple terrain pieces but also one of the most versatile. They will fit right in when we play Song of Blades & Heroes, but just as well with Mutants and Death Ray Guns. These rocks were scrounged up last summer when pulling weeds in the flower beds around our house. They're mounted on masonite board (using PVA glue) and primered black. After that, they're drybrushed with lighter shades of grey and the bases are covered in flock, sand, pebbles and finally statics grass. They're not quite finished yet in these pictures. I will touch up the edges of the bases (to contrast less with the game surface) and also do a coat of dull varnish to take the edge off that glare and fixate the flock and grass.
Coming up next; stands of trees and possibly a few 15 mm miniatures to be used with Hordes of the Things. More on that later. Until then, here's a close up of an Aasimar Fighter I painted recently for a Song of Blades campaign. Click it for a larger version!